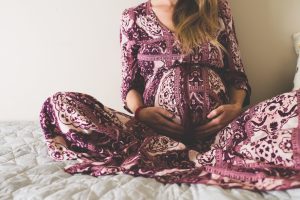 By Lucy Johnston
(Article first appeared in Healing Homebirth edition of Birthings 2018) 
Photos courtesy of Lee Niass
and Holly Priddis Photography (http://www.hollypriddisphotography.com.au/)
As every year passes the legislation surrounding homebirth continues to change and limit options for women and the way Privately Practicing Midwives (PPMs) are able to operate and provide care for women and their families.
As of this year, in order for PPMs to legally continue providing care to women seeking homebirth it is compulsory that they are registered, endorsed midwives. This includes the requirements that they: a) Have a minimum three years of experience working full‑time as a qualified midwife in a hospital setting (which actually goes against the recommendations of the International Confederation of Midwives), and b) have Professional Indemnity Insurance (PII). The only remaining insurer that will provide PII to PPMs is MIGA, and they only offer insurance to Medicare eligible (endorsed) midwives, which means that, c) PPMs must be Medicare approved. Despite this, there remains no PII for PPMs that covers the actual birth at home; only antenatal and postnatal care. The Federal Government has issued an exemption that has been ongoing for several years now, allowing midwives to continue to be able to provide care to women wishing to birth at home. However, as of 2019 this exemption ends and the future of homebirth is, once again, unknown.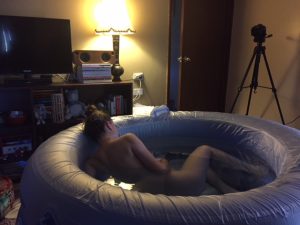 The face of Homebirth in 2018 ­
The new legislation greatly restricts how PPMs are able to practice and accordingly the women who are able to access their care. In order to be eligible for the exemption for intrapartum insurance, midwives are required to follow the safety and quality guidelines for PPMs. You can view these guidelines here: http://www.nursingmidwiferyboard.gov.au/documents/default.aspx?record=WD16%2F19521&dbid=AP&chksum=jksg9ogvCkkx4IsIg9vo6A%3D%3D.
These restrictions, and their flow-on effects, include but are not limited to:
– Two registered midwives must now be present at every birth. In theory this sounds reasonable, but in reality it is impractical due to the massive shortage of PPMs and ever-increasing experience required for student midwives to begin working in private practice.
– Women deemed as 'high‑risk' (read: not 'low‑risk') often find it difficult if not impossible to find PPMs willing to support them. The Australian College of Midwives (ACM) provides guidelines for referral and consultation, and while PPMs can work within these guidelines by asking those mothers not classed as 'low‑risk' to read and sign the relevant forms, it serves to introduce fear into both midwives and women when risk factors are involved. Accordingly, and in combination with continued vexatious reporting, 'high-risk' women are less likely to find midwives willing to support them due to midwives being (understandably) fearful of litigation and reporting. This, in combination with the mother's location and midwives availability, often results in the exclusion of a large percentage of women from homebirth.
– PPMs are being audited, and their notes read through with fine-tooth combs, to ensure that they comply with all rules and regulations as outlined in the above-linked guidelines. In no other profession does an entire group of health care professionals get audited in this way.
– The cost of birthing at home has increased due to every PPM now needing to employ a second midwife, on top of her increased insurance expenses, making this option less and less viable for a lot of women.
– Another hurdle which has presented itself is the requirement for all women hoping to employ a PPM to go via a third party to obtain a referral. This is a requirement set by Medicare, so should be straight forward, yet many GPs and obstetricians have been refusing this simple referral due to confusion about the current legislation and misinformation surrounding the legality of homebirth. PPMs are legally required, within the Medicare guidelines, to collaborate with GPs and obstetricians, yet GPs and obstetricians are not expected to collaborate with PPMs.
– Instead of employing a PPM, there is also the option for women wishing to birth at home to go through a publicly-funded homebirth program attached to a hospital. However, there are only a handful of these programs running and, although they are free of monetary cost, they have very tight parameters restricting which women they allow into the program. This option leaves many women unable to access this care or at risk of being taken out of the program if she at any point falls outside of the lines of what has been determined as low risk.
It is apparent that these new laws are not serving women or midwives. This is a system that is failing to function when put into practice. It is a system with far too many grey areas and gaps in care that has unfortunately made homebirth less viable in the current climate than ever before.
So where do we go from here? What things can we do to heal and support homebirth…?
To begin the momentum for change, it is important that women formally report any care that was/is negligent and/or disrespectful. Our current hospital system is letting a lot of women and their families down and they must be made aware of where they are failing and be made accountable for their actions. If every woman let it be known how this current maternity system failed or is failing her, the amount of out‑cry could not be ignored. The discussion needs to be had as to why it is that so many women are falling through the cracks and are not happy with their care. One stream of care is not the answer, but this is quickly becoming a reality as birth centres continue to close and homebirth becomes less accessible; the time to stand up and speak out is now! If all women and families reported negligent care and demanded better this may be the push needed for maternity care to be reassessed.
Share, talk, educate! ­
Sharing positive stories really is powerful! Don't be afraid to tell your story. It not only normalises different ways and places to birth but it also educates and plants those seeds for women who are pregnant or planning on having babies in the future. So many women aren't aware of what options are available to them, or aren't aware of the legislation around homebirth. Additionally, homebirth can perhaps seem taboo due to hospital birth now being the only version of 'normal'. Sharing stories and information demystifies birth and creates a space for women to ask questions and inform themselves further so as they can access the right mode of care for them.
Demand more options and change ­
It really has come down to the fact that the consumers hold the power. Homebirth midwives have been so selflessly fighting this fight for such a long time, but the reality is the demand for better modes of maternity care outside of the hospital system has to come from women. Birth workers can only do so much with tight regulations and restrictions constantly breathing down their neck. When women, partners and families demand more on a large enough scale the change happens.
Supply and demand
More demand will hopefully instigate enough pressure for change and the necessity for more midwives working in homebirth. Consequently, this will create a more appealing case to insurance companies to provide PPMs with an insurance package that covers birth. Or better yet, the Federal Government can do this! The time is now to use your voice and demand change; we have the power!
Rallies! (People power) ­
While letters and signatures have a time and place, they can also unfortunately be left unread and swept aside. People power cannot be ignored! In 2009, more than 2,000 women, babies, men and children came from all over Australia to rally at the steps of Parliament house in Canberra for the option of birthing at home to be kept legal. This kind of presence cannot be ignored and was reported on nationally. This is the way to be noticed and to provoke change; to show up and visually represent the importance of birth choice and the demand for it. Get out into your community, connect in and begin using this avenue of People Power to the advantage of the homebirth community. Also,­ we need another rally at Parliament house: who's with me!?
Online presence ­
Connecting in with other families online and spreading the word can be a really powerful resource. Having this platform allows information, storytelling, and support to be more free‑flowing and for the message to be carried far and wide. Social media has become such an amazing portal into the worlds of others' birthing experiences. Through this simple medium, women have the opportunity to gather information about different birth options, in effect normalising birth in all its forms outside of the medical setting. We are also able to connect in via social media (Twitter, Facebook etc) with other influential people, keeping the pressure on and continuing to broach the important topics surrounding birth options and choice. Again remember, we have the power to make change. People Power and the demand for better and more cannot be ignored when we all unite.
There is no quick fix to this deeply ingrained issue, but the beginning is women reclaiming their birthing power, not settling for sub‑par care.
It is time for us to use our voices:­ shout them loud.

Lucy is a doula, a midwife and a mum to three beautiful children. Originally from Melbourne, Lucy migrated up to the Blue Mountains to follow her wonderful man. She has been in love with birth since the age of 3 when she attended the birth of her sister, and from then on, as they say, is history. Lucy says, "Birth inspires me, it moves me and I am in awe of women and their capabilities. It's such an honor to be a birth worker and be welcomed into a woman's birth space."