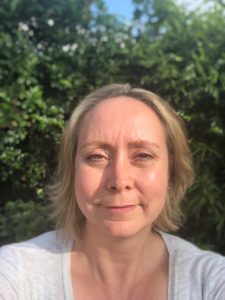 Hi there, I'm Samantha – a Birth and Postnatal Doula living on the North Shore but covering all areas of Sydney. I have 4 wonderful teenagers and it was their births and my own journey into parenthood that drew me to birth and postnatal work. I am a homebirth mum myself and had a doula at each of my births, so I understand the difference that extra support can make.
I am passionate about promoting birth as a normal, positive experience which is why I love supporting homebirth mums and why I run the Positive Birth Movement for North Shore Sydney and a VBAC Mums Support Group for Sydney. I believe in the power of connection and women supporting each other.
I am certified in Hypnotherapy, Aromatherapy, Spinning Babies and Acupressure and use these along with many other techniques in my support of women and their families.
I'd love to chat with you about your pregnancy and birth and how I can support your during this incredibly special time.
Samantha Gunn
0409 161262
https://www.facebook.com/samanthagunndoula/