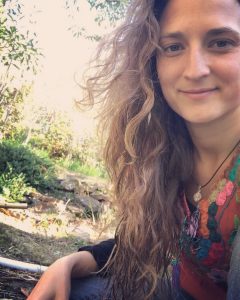 Hi I'm Romi,
I am the woman, Mother, daughter, sister, friend, lover and Goddess behind SoulBirth. My vision in life is to support and empower women throughout all of their journeys. My aim is to specifically support women as they enter the transformational time of Motherhood, a life changing rite of passage.
I believe in the power and strength every woman holds within. I believe being held by a Tribe is a gift for life. I believe the earth cycles act as a guide for channelling our energies and that we are all Goddesses of this land.
Throughout my own journey of Birth and Motherhood, an even deeper connection to women and their own paths has grown within me.  The sacred experience of Birth is a transformational, nurturing and empowering time for women, their partners and who they choose as their birth team, and having the right support is an invaluable part of it all.
As your Doula I will empower you to make the right informed choices, to be your advocate and to support you through your whole experience from pregnancy, birth and postnatal.  I am also a qualified Inside Birth® Childbirth Educator.
I will help you understand your rights and find the information you need to choose what you believe is best for you and your baby, to trust in your body and your ability to birth and to hold your space so you can have the vision of your birth come true.
Supporting Nepean and Blue Mountains region
soulbirthaustralia@gmail.com / 0422432499