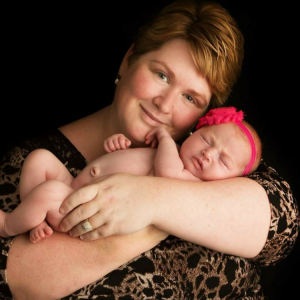 Ashley Winning
The Motherhood Circle
Hello Mama! 

Congratulations on your new little baby bump or newborn! 
I'm Ashley mother of two beautiful little girls.  I'm a Postpartum Doula & I support mothers with babies from birth up to one year who feel isolated, overwhelmed and exhausted in this new little world of motherhood. ( OR adding another little bundle of joy into their family. )
I provide mothers with non-judgemental support,  providing evidence-based information and resources, a listening ear, gentle guidance and understanding. Giving mum and baby the best start to motherhood, nurturing her confidence to mother the way she feels is best for her, and empowering her to be the best mama she can be.

Some of the services I can provide are: 
* Emotional support
* Breastfeeding support

* Evidence-based information and resources
* A safe space + community of like-minded mothers

After having two little ones of my own and struggling through the isolation, overwhelm and sleep deprivation I wished I had someone love and support me through motherhood and help me gain the confidence I needed. I believe all mothers deserve the best start to motherhood, and that begins with the best support.
I am based in Queensland and I can support you through my new online platform being released soon – Divine Motherhood Retreat. (You can find out more on my website).  
 I would love to nurture and support you to find peace and joy in your journey as a mother.  Please contact me through my website for a free consultation, I would love to hear from you!
Sign up to receive my FREE printable Postpartum Plan here! https://themotherhoodcircle.com.au/postpartumplan/