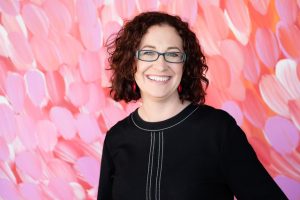 Hi – I'm a doula and childbirth educator in the Inner West of Sydney. I had a homebirth myself in the UK and love supporting women to birth their baby THEIR way. I have been teaching hypnobirthing and education for childbirth over the last 5 years in London and Sydney. I have witnessed women own their birth and take control of the experience. Teaching online birth courses and face to face workshops is a passion of mine as I love watching the transformation as women and their birth partners learn all about the processes and how incredible our bodies are.
I love supporting women on this incredible journey and support throughout pregnancy birth and the postnatal period. I also facilitate a private mother's group in the Inner West Sydney that supports women throughout those early months.
I run the Positive Birth Movement for Inner West Sydney and also volunteer with Homebirth Access Sydney on their committee. I passionate about feminism and supporting women's rights in childbirth.
I would love to chat with you further about your pregnancy and birth and to see how I can support you on this magical journey.
Amelia Parkinson
0498 578 601
amelia@wonderbirthing.com.au
https://www.facebook.com/wonderbirthing
https://www.instagram.com/wonderbirthing/