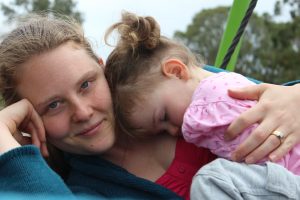 Hello!
I'm a pregnancy, birth and postnatal doula and breastfeeding counsellor supporting women in the beautiful Blue Mountains and surrounds. I serve women as far West as Bathurst, through Lithgow and the Blue Mountains, down to Nepean/Penrith and across to the Hawkesbury/Richmond. I am the editor for Homebirth Access Sydney's Birthings magazine, co-founder of Homebirth Consortium Australia, a committee member for Blue Mountains Homebirth Group, a consumer representative with Health Consumers NSW, an admin for Homebirth Group Australia Facebook group and a birth advocate. I am heavily involved in consumer activism and advocacy, and believe it is imperative that women's voices are heard, not only during pregnancy, birth and postnatally by their care providers and support teams, but also by policy makers.
I am in awe of the power, surrender and resilience with which women grow, birth, nurture and mother their babies, and I believe that every woman deserves support, information, honesty, respect and trust throughout their pregnancy, birth and postnatal journeys. I am highly attuned to the importance of education, support and continuity of care for birthing women and families, and recognise the enormous impact that this can have on their ability to birth and parent their babies. I believe my role as your doula is to support your goals for birth and beyond, whatever they might be, by providing support, information and encouragement every step of the way.
I would be honoured to support you on your pregnancy, birth and parenting journey and look forward to chatting with you soon!
Aimee xx
Phone – 0438 862 178                  Email – birthaims@gmail.com
Facebook – https://www.facebook.com/BirthAims/