Homebirth Access Sydney (HAS) has been representing homebirth families since 1979. We are a non-profit organisation and the only group of its kind in Sydney that promotes and supports homebirth, as an accessible and attainable birthing option . We perform and extremely important function by sustaining a centrally organised group of caring people, gathering information and making it available to anyone who is interested in childbirth alternatives and the myriad of related issues.
We fulfill our goals by:
– Homebirth Advocacy! We organise to change policies that restrict access to Homebirth at all levels of government and within the private sector.
-Producing our Bi-annual E-Magazine: Birthings
– Providing homebirth related Information& Support through our social media channels and free E-newsletter
– Providing a homebirth information and midwife referral service
– Providing a directory of Services & Products for Homebirthing families.
– Exhibiting at expos, conferences and festivals. to promote homebirth.
– Selling homebirth related products, books and associated merchandise
– Representing homebirth families in discussion with Federal and State Governments and other organisations impacting home births
– Maintaining a web presence for those searching for homebirth information and contacts.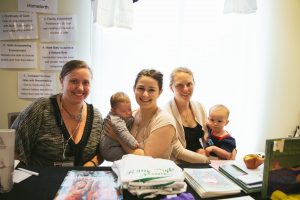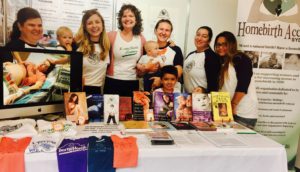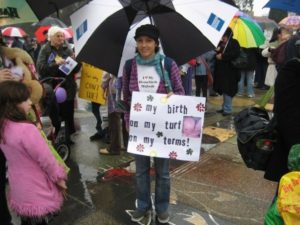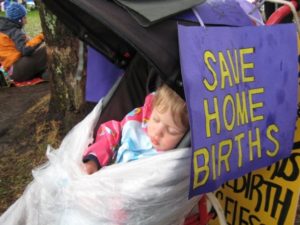 Our mission is to provide access to prenatal and post natal services, information and support for women wanting to have a homebirth or natural birth. We will continue to support women's rights to choose their place to birth and with whom her maternity and post natal care will be provided. We would love to see women being empowered by their pregnancies and birth.
The community of Homebirth Access Sydney is passionate about birth and the natural and primal instincts of mother and baby. We respect a woman's right to have relevant and credible information to research about her pregnancy and birth options and needs. We will empower families with information about homebirth and natural birth. We provide information for women and their families to gain access to prenatal and post natal services to assist them with achieving their goals of a healthy mum, healthy baby and wonderful birth.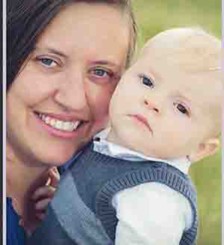 Jodie Powell
 President,
Advertising Coordinator
&
Assistant Web Developer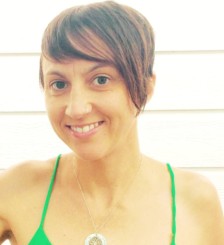 Virginia Maddock
Vice President
&
Secretary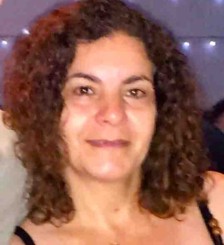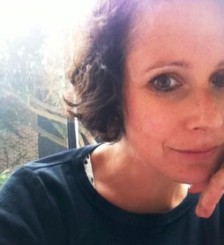 Nadine Fragosa
Memberships Coordinator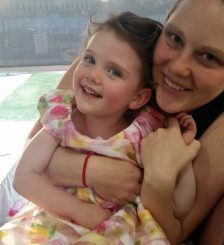 Aimee Sing
Editor
of
Birthings Magazine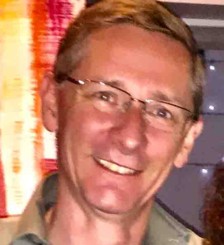 Arthur Sannen
Merchandise
Coordinator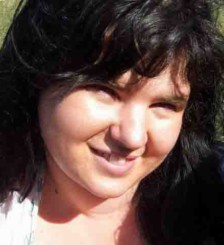 Rebecca Perrin
Assistant Sales
Coordinator
The Homebirth Information Service (HIS) was formed in 1979 by a dissatisfies member of the Homebirth Association Sydney and in 1982 defined itself as a homebirth consumer group. In 1982, the Homebirth Association Sydney and Homebirth Access (formerly HIS) overcame their differences and became a united group called Homebirth Access Sydney.
Some milestones are:
1987: The decision was made to incorporate HAS
1992: The newsletter was renames Birthings after David Crossley won a naming competition
2000: The HAS website was launched
2001: Guild Insurance withdrew professional indemnity insurance for independent midwives and suddenly many independent midwives were forced to stop practicing. Pregnat women lost care providers and women lost insured homebirth. HAS, along with other groups like Australian Society of Independent Midwives and the Australian College of Midwives, lobbied governments and insurers to address the situation – without success to date.
2005: HAS's Eastern Suburbs Homebirth Support Group started holding regular evening and daytime community meetings on topics relating to natural birth and homebirth.
2009: The Federal Government established  National Registration and Accreditation Scheme for all Health Professionals. This required all health professinals to provide evidence of medical or professional indemnity insurance to secure their registration. As there was no insurance available for privately practising midwives this meant that they would be unable to attend births in the home setting.
2009: (7th Sept) many HAS members jined 2000 – 3000 people in the pouring rain at the 'Mother of All Rallies outside Parliament House in Canberra. An exemption to the requirement for "intra-partum" (i.e. birth) insurance for midwives was quickly announced by the Health Minister (Roxon) which was to expire on 1st July 2013.
2012: (August) Australian Health Ministers met in Sydney for a meeting of the Standing Council on Health and agreed to extend the professional indemnity insurance exemption for privately practicing midwives for a further 2 years until 1 July 2015.
2015: The Professional Indemnity Insurance exemption was again extended until 31st December 2015.
2015: The Professional Indemnity Insurance was extended again until 31st December 2016
2016: (April) On April the 8th 2016, the COAG Health Council agreed to extend the current exemption until December 2019.